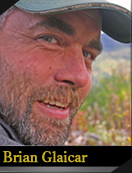 Monashee Outfitting originated as a guiding business in 1946 and was run by George LaForme. Following that it was run by Ben Dean then Volker Scherm. This area works with some of the highest quotas in the Kootenay region of British Columbia and has one of the highest grizzly quotas in the province.
I started guiding in Northern BC at age of 19. I have worked throughout BC and into the North West Territories. In 1994 I began working in the area I now own and in 1998 I started working here full time as the guide outfitter. In 2007 I purchased the area myself and I am now the sole owner of Monashee Outfitting Ltd and I hold the exclusive guiding rights to over 4000 sq kms of terrain.
I have clients from around the world and have guided hundreds of hunts. From Stone sheep to cougars, I have guided for every species BC has to offer. I enjoy hunting all animals and find that each species presents its own challenges. It is all in the "Passion for Pursuit".
I am constantly working to make your stay as enjoyable as possible. From improvements on equipment and cabin facilities to exploring new terrain that has been virtually un hunted in the past. It is my hope your experience with us is one you enjoy from start to finish as I hold very high standards in the care of your trophies at our camp.
It is my continuing goal to make your hunt the adventure of a lifetime. I hire only qualified staff for all outings. It is our hope that you will leave our camp with your dream brought to reality - memories to carry with you forever, and the hope that one day you will return.